Ch Pizzazz The Black Panther, BN, RI, ASCA RN
"Suede"

First birthday, after playing in the rain.


July 2016.


August 2016, teaching herself the teeter!


November 2016, at Prado.


Dec 2016


Feb 2017


August 2017, enjoying Gramma Iris's pool.


September 2017, earning her first BN leg.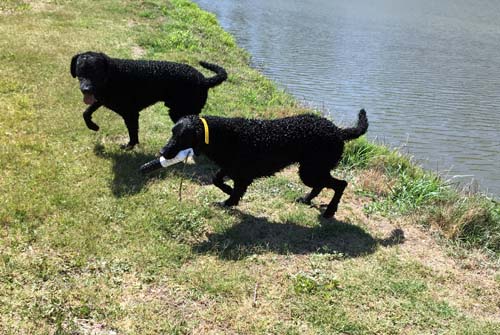 June 2018, at Prado.

July 2018
Suede's hips are OFA Excellent, her heart is OFA echo clear and her eyes are CERF 2017; she is GSD clear and affected for EIC.
here is Suede's pedigree, here is her timeline, and here are her puppy pics.